"Get Hitched" in the Carriage!
Once Upon a Time Horse and Carriage
For the couple who wants a special wedding without the special price tag:
Want something special for your wedding day but without the cost? Why not let our carriage be the setting instead of a traditional church or wedding venue?

We can bring the carriage to you or you can come to us at Everafter Farm. Bring your own minister or we can help arrange one for you. This is a wonderful option for couples who want a small but very special ceremony. Bring the family and friends or bring only yourselfs.

We can arrange for the carriage to be moving during the ceremony or parked in a special area, you decide!​​

Our service rate is $650.00 for the first hour and a half and $50.00 for each additional thirty minutes needed for your service. If you are more than 40 miles from our farm there is an additional mileage rate charge of $5.00 per mile. If you decide to come to Everafter Farm for a private intimate ceremony we have a special rate of $485.00 for an hour and a half.​
​ Come out and "Get Hitched"!​​





Call Rhonda: 770-289-3504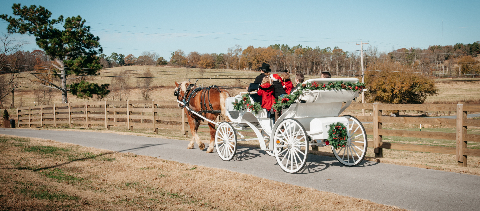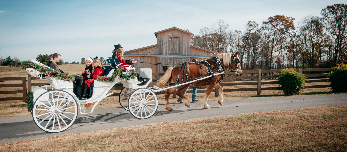 These photos are from a 2014 Christmas Card photo shoot on our farm.